Most of us think of summer as the best season for hiking, and why shouldn't we?  The weather is warm, the students (and teachers like me) are out of school, and the forest is buzzing with life. By the time fall rolls around, folks are starting to hunker down to wait out the winter. Some bear the dropping temperatures to get the last hikes in. Despite its shoulder season status, fall is my favorite season for hiking. Here's why fall is one of the best seasons for hiking.  
IT'S NOT UNBEARABLY HOT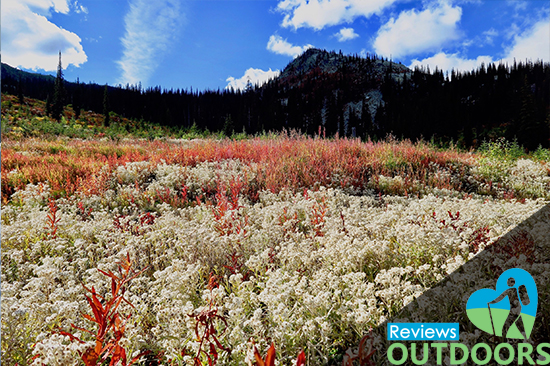 You may not know this about Canadians, but we melt in the sun. Once it hits 20˚c (68˚f), we start complaining about the heat. In fact, escaping the heat is one of the primary motivators for getting myself into the cooler high altitudes. Unfortunately, hiking to high elevations generally requires sweating my way up a steep incline. Once fall hits the air, it becomes crisp and cool enough to be able to walk uphill for hours with only breaking a slight sweat.  
THE COLOURS
Fall is, of course, famous for its color.  As the days shorten and the temperatures drop, the chlorophyll starts to break down in deciduous leaves, causing the green to fade and leave behind a  brilliant array of yellows, reds, and oranges. It's not just the leaves though; flowers such as the white pearly everlasting (Anaphalsis maragaritacea) are still in bloom and add another piece to fall's colorful mosaic.  
DRAMATIC SKY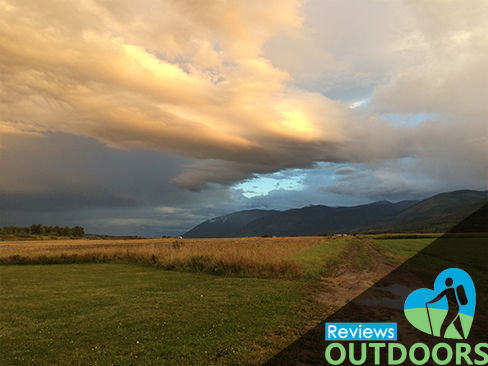 The sky is forever changing in the fall.  Storms are often brewing on the horizon.  Sun-dappled meadow,  low lying morning fog, and gloomy skies all make for some dramatic scenes.  Throw in the occasional rainbow and you have yourself some spectacular scenery.  
FALL IS VERY PHOTOGENIC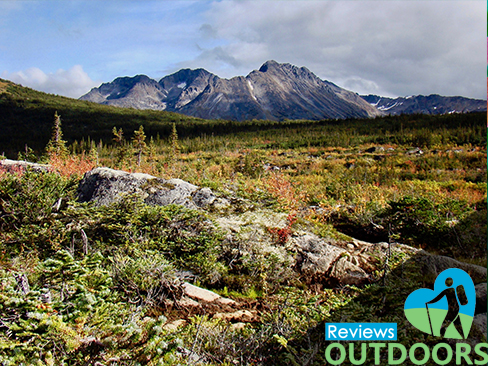 The colors, dramatic skies, and rainbows play into this, of course. Photos practically take themselves. If you are a more accomplished photographer (which I am not), this is an amazing season to get some stunning shots. Snow at higher elevations can add extra elements to your photos, and early morning frosts add a touch of glimmer. The shortening days means the sun is low on the horizon, even at midday, allowing for interesting lighting all day. Fall offers a mixture of colors, textures, and light that you don't get in other seasons.  
NO FOREST FIRES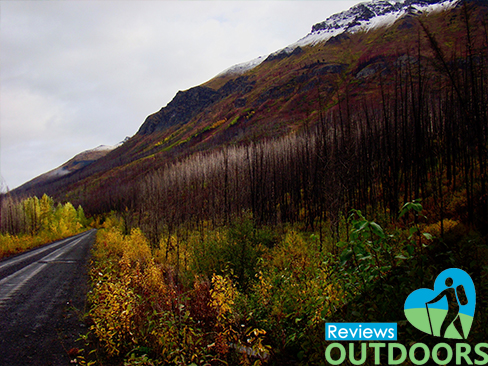 Sadly, this has started to become a theme for summer hiking. While forest fires have always been nature's way of rejuvenating the land, fire seasons have become longer and more intense in many areas. This year, I had to spend most of August inside because of the smoke. It was agonizing. If you've suffered through the dilemma, you'll be able to relate to the crisp air that comes after the first few fall downpours.
WILDLIFE VIEWING
The salmon are spawning, the birds are migrating, and the elk are bugling.  Insects and reptiles are still around, but they are starting to slow down, making viewing them before they hop or slither off much easier. Bears are fattening up on the salmon and the last of the berries, while squirrels and gray jays are busy stashing food for the winter. This is also the mating season for many animals.  Ladybugs can gather by the thousands to mate, often on mountaintops.  Be careful though.  Many animals (especially ones in the deer family) can be particularly aggressive this time of year.
THE FORAGING ISN'T HALF BAD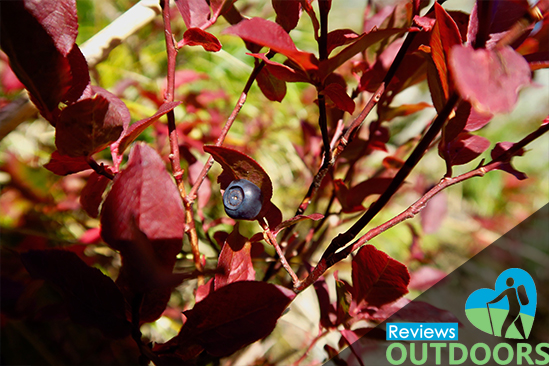 Huckleberry season is winding down in the subalpine, but I'll let you in on a secret. While they aren't as plentiful, the huckleberries and blueberries that have been kissed by frost are the sweetest. Snacking on berries along the trail is a good way to keep energy and spirits up. Rosehips and elderberry are also ready for picking, and my personal favorite, mountain sorrel, is still hanging on to its tart, rhubarb-like flavor.  
THE PEOPLE (OR LACK THEREOF)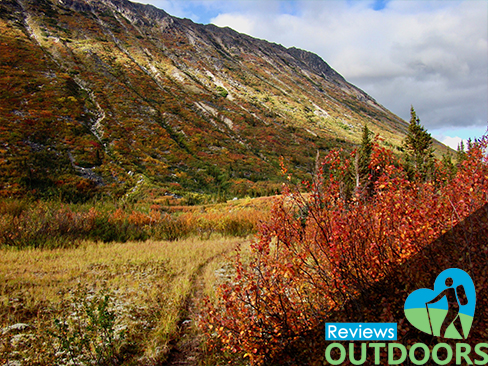 For some reason, trails clear out after Labour Day.  Since the harder hikes are not dominated by school children, it's a phenomenon that I don't quite understand.  The people that are on the trail tend to be friendlier. Perhaps it's the joy of being away from people or that fall hiking only appeals to a certain type of person, but hikers always seem more keen to stop and chat.  
IT IS A TIME TO LOOK FORWARD TO WINTER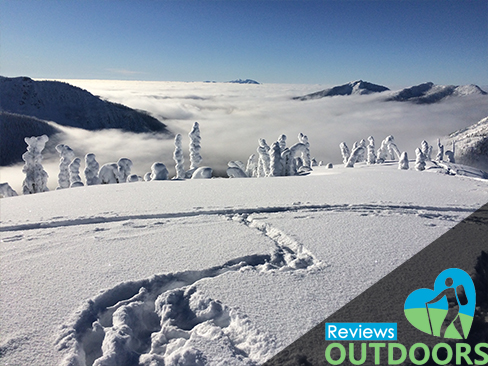 While winter is long and drawn out around here, I love snowshoeing and skiing. My first hike in the snow had me simultaneously mourning the end of summer and daydreaming about trips to cozy mountain huts and the glistening winter wonderland that this part of the world will become in just a few weeks.  
SOME THINGS TO KEEP IN MIND
There are some dangers that come with fall hiking. The weather is often wet, cold, and unpredictable. It's a good idea to always bring supplies for bad weather, regardless of the forecast. Rain gear, warm clothes, a compact tarp (my favorite is the Sea to Summit Ultra-Sil Nano Tarp Poncho), a couple mylar emergency blankets, and a good fire kit make excellent additions to your pack. Shorter days mean less hiking time, so plan hikes accordingly. While fewer people on the trail may improve the hiking experience, it also means there are fewer people to help out in an emergency. Bring a hiking partner and some form of communication such as a cell phone or SPOT device.  
FINAL THOUGHTS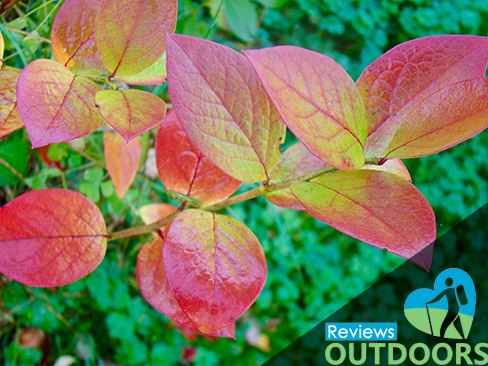 Even if the days are shorter, that doesn't mean it's time to put away those hiking boots. Fall is the time to pack your bag, pull out the camera and head for the hills. While weather and short days may seem like deterrents, if you are prepared for them, fall hiking can offer some of the year's most rewarding hikes.