Prepare to be amazed by the beauty of our national parks and learn more about their best hikes by reading our interview with Jake Bramante, the man behind Hike734.com.
For those of our readers who might not know, Jake is the first person to hike all the 734 miles of trails that Glacier National Park has to offer, and he did this in 5 months, back in 2011. While doing so, he also realized that the maps and books available at the time did not offer all the necessary information, so Jake has been working on rectifying that ever since.
But enough with the introduction, and let's hear more about this from Jake Bramante!
1
So I'm not going to ask you what your story is. But I will ask you: what do you think people who are interested in you would be most fascinated to hear first?
Well, my "claim to fame" is being the first person to hike all of Glacier National Park's trails in one summer. That was part of a bigger journey of mine to become an entrepreneur.
I was a corporate IT guy and had a side hustle doing various video work. [But at one point] I decided to give it a serious go and sold my house, quit my job, and leapt.
So I stumbled upon that project and figured it would be a great accomplishment and hoped that it would lead to opportunities on the other side. It ended up not looking like I thought but in the most wonderful way. I've since grown a business of making day hike maps for various national parks.
2
It's probably safe to assume you weren't born ready for this. What's the single most important piece of advice you got that put you on the right path to success?
I'm not sure [there's just] any single thing has helped me. One thing is just to show up consistently. It's one step at a time over and over.
I can get overwhelmed with tasks and projects, but if I focus on one thing and just complete that, I eventually get to the end. It seems that many people don't have that consistent persistence.
If your goal is to make a living doing something you love, I would recommend reading a lot of great business books and learning to sell… not in the smarmy, car salesman way, but in the find-your-tribe-and-serve-them, Seth Godin-kind of way. The other one.
3
How do you normally go about your trips? Do you prefer traveling alone, with one other person, or as an adventuring party?
I end up traveling alone for many of the projects for a couple of reasons. The first is that I'm hiking to make my day hike maps frequently. When I do that, it's important for me to try and have a consistent experience so that I can properly evaluate the hike and understand it. When hiking for fun, or at least not for my maps, I prefer to go with others. I'm a big fan of shared experiences.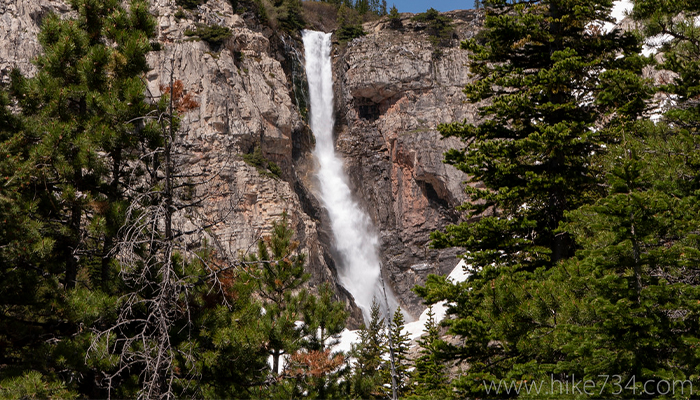 4
What's the most common thought you go to for motivation when you're feeling particularly down during a difficult trail, workout, or sports session?
"Future me will be happy I did this… and whatever it is, won't last forever."
Like I mentioned earlier, I know that if I can just do the very next step, and do that over and over again, I'll persevere.
5
Here's a tough one: give us an UNcommon reason why people should visit your favorite place!
So my favorite place is Glacier National Park and how about birds! Okay, so I'm a bird nerd and don't think that people appreciate the amount of wildlife that they see because they're always looking for grizzlies and mountain goats.
There are some really fun birds such as the gorgeous Harlequin Duck and some great alpine birds such as the Gray-crowned Rosy-Finch and White-tailed Ptarmigan.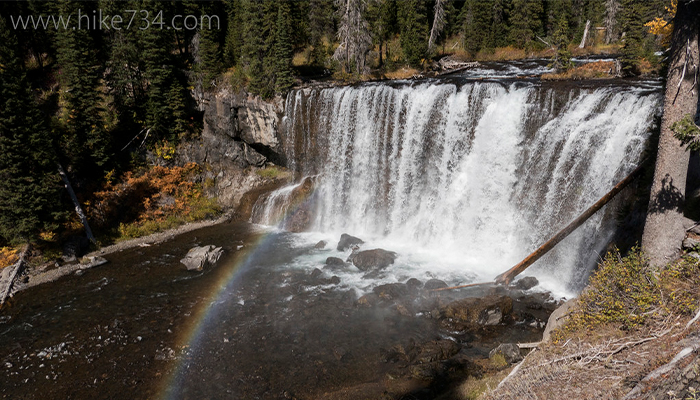 6
Traveling, hiking, adventuring – it's something anyone can do. I've seen thoroughly equipped hikers going up trails at the same pace as grandmas wearing slippers. What do you think is the correct amount of equipment for a trail?
I'm not sure about the question, but you need to be prepared. You can be underdressed or overdressed. Any time you're wearing inappropriate footwear, whether they are slippers or crazy mountaineering boots, you can end up with blisters or you might not get that proper footing.
Know where you are going and wear appropriate clothes, dress in layers, etc. I also think that it's important to always have a warm hat, gloves, and a rain jacket if going into the mountains. Weather can change quickly in the mountains and you can get into trouble fast. Also, have enough food and hydration.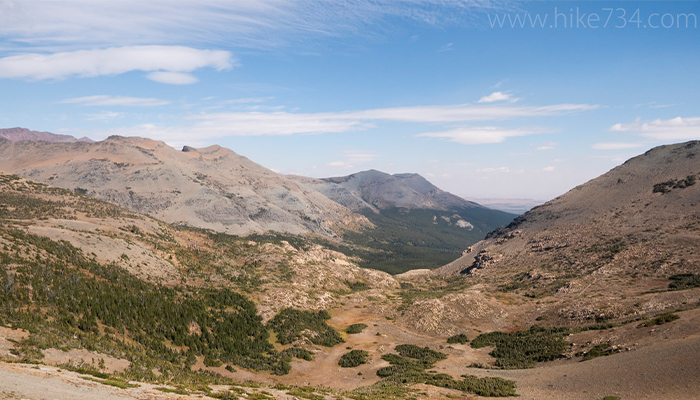 7
Since we've mentioned grandmas wearing slippers: what do you often see travelers do on your trips that really grinds your gears?
I hate bear bells. They are a false sense of security. The human voice and bear spray are much more effective at bear deterrence. The other thing is people don't respect wildlife, in general, from feeding squirrels to getting too close to larger animals such as bison, elks, or bears. Respecting the animals is important for both your own safety and theirs.
8
First time you went on an adventure: how did it feel then, how do you look back at it now, and what's a particular thing you remember?
I grew up in Montana and have spent most of my life in the woods. My real turning point, however, was a weeklong backpacking trip in the Bob Marshall Wilderness with a group of friends. I made a lot of mistakes in gear and such, but I had an incredible time and was hooked on the natural beauty, humbled by the mountains, and loved the physical challenge and how it showed that I had more in me than I thought I did.
9
If you could place down a small cabin anywhere in the world, where would you like to settle down for a vacation home away from home?
Probably somewhere in a warmer climate, such as Arizona, so I could snowbird. 😀
10
Top three outdoors activities you've practiced – go!
Hiking
Birding
Road biking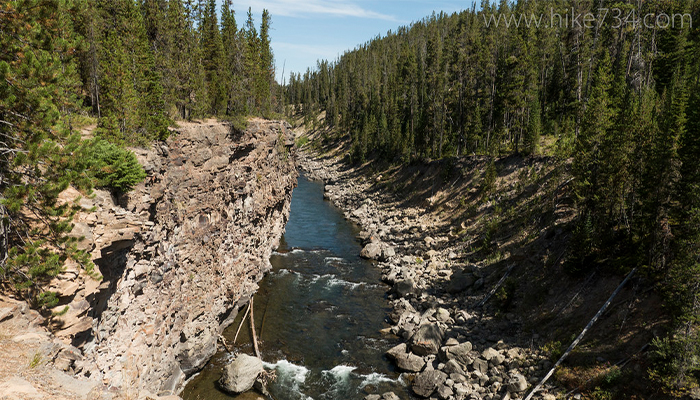 11
Now for the end: what's the next challenge on your list and how are you preparing for it? Mentally and physically.
I'm currently working on making/writing my map for Olympic National Park, which will be out this (coming) spring. My next park to explore is the Rocky Mountain National Park. I'll be working on my list of hikes here this (coming) spring, then spend the summer exploring that park.
Get Your Backpack Ready!
Doesn't a day hike sound just lovely now? Now you can easily find the best courses and all the needed information about our national parks. Thanks for stopping by, and we'd love to hear if you've already used Jake's maps.
Also, if there's any question you might want to ask our outdoors heroes, don't hesitate to leave it in the comments!