Fall, autumn, however you prefer calling it is the time of year when the temperature cools and the leaves fall off the trees.
It's also the time to grab your bag and travel!
Backpacking during September, October, and November is a great time of year to head outside!
The temperature is a little cooler and the scenery is even more colorful than before (think gorgeous leaves).
Also, as the places are typically less crowded, you can usually see more, especially if you are visiting a new city.
Fall Backpacking: Great Reasons to DO It 
1. One of the best reasons to travel during fall is the weather.
It's not as hot or humid as in the summertime.
But also, it's still not as cold as in the winter months.
As it's a transitional season, the weather can be a little more temperamental, with short showers and high wind speeds.
2. Easier to Pack
You don't need to bring as many layers with you as you would in winter for your fall backpacking adventures.
Still, you should still pack more than just shorts and a shirt.
Waterproof or water-resistant clothing should work just fine.
Also, pieces of clothing that can stand up to winds are a good start too.
3. Plan It – It Will Be Worth It Though!
It can take a little more preparation to go on an adventure during this time because there's a lot less traction on the ground.
This is also due to the falling leaves and the shorter days.
So it will take more planning as to how long you will be outside for, or when to set up camp.
4. Easier to Meet New People
For those traveling during the fall, it's a lot easier to meet people.
One reason is that you'll only find really long term backpackers in the hostels.
Summer vacationers have all gone back to regular life: back to work, back to education.
My Personal Fall Backpacking Adventures 
I was lucky enough to be able to explore Prague, Thessaloniki, and a couple of cities in Bavaria during fall.
I even got to see Romanian life at a slower pace than I would've done in summer, purely because there were fewer tourists in the cities.
During my fall adventures, I was able to meet more practiced travelers and get to know them on a more personal level.
That really enhanced my opinion and appreciation of those places.
During 2016, I was lucky enough to be able to spend a few months volunteering in Italy.
While doing so, I was able to really experience some amazing places during the fall season.
My Autumn Italian Adventures:
In the October of that year, I visited Pompeii and was able to hike up Mount Vesuvius.
In doing so, I got to see the still-active volcano that decimated the cities at its base nearly 2,000 years ago.
Going up Mount Vesuvius, in a Nutshell:
The way to get to the summit of Mt. Vesuvius is to take a 4-wheel drive shuttle bus to the end of the trail.
From there, it takes about 20 minutes to hike up to the very top.
A guide at the peak gave us a quick introduction and the history of the volcano.
Then, we were free to explore the circumference of the crater.
It was incredible to see the surrounding cities of Napoli and Pompeii from such a great height while also being able to see the smoke still rising from the molten heat underneath.
Exploring this during the fall was a lot better than it would have been to see during the height of the summer.
Why?
Because there were fewer people there, so the narrow paths along the peak were a lot less crowded than they would've been a couple of months earlier.
Also, with the hike to the top, I didn't feel as hot and bothered as I would've done during July or August.
Discovering New Places
That same month, I was also able to visit a small commune just outside Rome, the district of Calcata.
Resting high up on a hill, the commune was an absolute delight to see.
It had incredibly quaint streets and they mostly circled the mount.
There were quite a few small houses, some even built into the hillside.
Also, like in most small Italian villages, there was a central square where local artists congregated.
There were petite artisanal cafes and a small handful of people observing the church.
Visiting here was a real eye-opener to local Italian cultures and it was even better in the fall as it was not as hot. 
And so, I could wander around without having to constantly mop my brow.
Surrounding the commune were trees as far as the eye could see and they were all starting to lose their bright green color which gave a real embracing feel to the place.
Experiencing the Italian Outdoors
During my stay in Italy, I resided quite close to a small peak, in the village of Sant'Oreste.
This was located just under Mount Soratte.
As I was so close to the mount, I would visit it quite often to venture into the woods.
I would also go jogging and use the exercise equipment. Or simply just walk the dogs around the trails.
I got to see the peak during the late summer and all through the fall, and it was a welcome change.
As the months progressed, not only did the temperatures decrease but the scenery became a lot more beautiful.
The leaves became darker and gave more of an auburn tint.
Also, when they fell off the trees I was provided with more visibility on blind corners.
The only negative to this season is that the days start getting shorter. 
I had to start my run a lot earlier, but it was really nice to get to the top of the mount and watch the sun slowly set over the surrounding villages.
Late Fall in Germany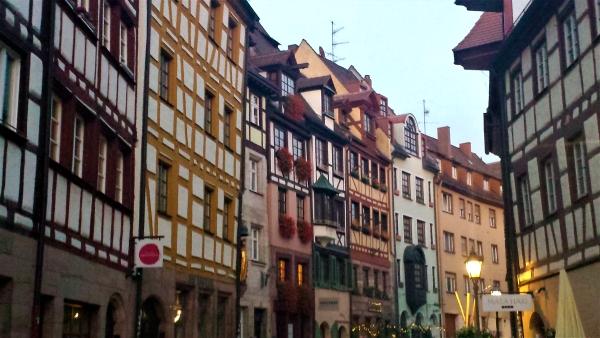 After I left Italy, I headed north to Munich and Nuremberg in Germany.
It was there that I was able to really see the transition between early to late fall.
The leaves had all already fallen off the trees so the colors of the cities themselves were a lot more vibrant.
To get a better idea: the cladding on the buildings are all brightly painted.
Almost overnight, these German cities transformed into winter havens with Christmas markets sprinkled all over the place.
On my final night in Nuremberg, I was able to just lay back in the city center and watch the sun set over the city walls as I peacefully concluded my stay in Bavaria.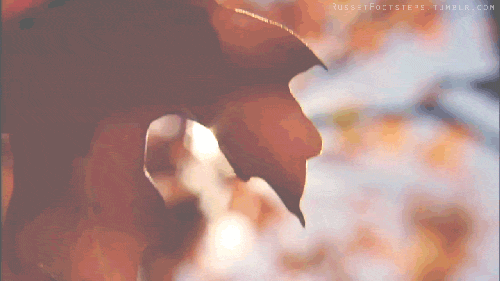 Conclusion
Traveling and backpacking during fall can make for the ideal experience!
Thought the weather may be a little more unpredictable and it may take a bit more in the way of preparation, it's an amazing time to explore and discover new things.
Ones that you might not have been able to explore during the summertime.
What about you, do you have any fall backpacking and travel adventures you'd like to share? Then walk down memory lane and recount it all in a comment!
Recommended Read: Why Fall is the Best Season for Hiking!