We continue our High Altitude talks with famous hikers and adventurers with Branch Whitney, a man who needs little other introductions. In love with the mountains, Branch wrote and created Hiking Las Vegas, as well as several other guidebooks.
He also authored hiking articles, started the 52 Peak Club, is the leader of the Meetup Hiking Group, named 33 peaks, and many more! Still, we're not going to insist, as you can find out more about Mr. Whitney, what he likes or doesn't like below.
1
So I'm not going to ask you what your story is. But I will ask you: what do you think people who are interested in you would be most fascinated to hear first?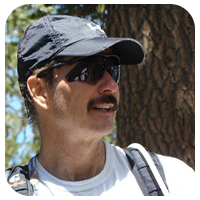 That when I was a kid I had a fear of heights. The 52 Peak Club and I do not hike; we climb mountains.
2
It's probably safe to assume you weren't born ready for this. What's the single most important piece of advice you got that put you on the right path to success?
Napoleon Hill said:
"We become what we think about."
3
How do you normally go about your trips? Do you prefer traveling alone, with one other person, or as an adventuring party?
The 52 Peak Club is group hiking. We hike/climb as a group to the peaks. The 52 Peak Club has led over 5,000 hikes to the peaks.
4
What's the most common thought you go to for motivation when you're feeling particularly down during a difficult trail, workout, or sports session?
I don't get down during a hike/climb. A person has almost complete control when climbing a peak. It's when I have to deal with people that one can get down.
5
Here's a tough one: give us an UNcommon reason why people should visit your favorite place!
It's not crowded because most people are too weak to go where we hike/climb, the peaks.
6
Traveling, hiking, adventuring – it's something anyone can do. I've seen thoroughly equipped hikers going up trails at the same pace as grandmas wearing slippers. What do you think is the correct amount of equipment for a trail?
It all depends on the hike.
7
Since we've mentioned grandmas wearing slippers: what do you often see travelers do on your trips that really grinds your gears?
None on my hikes; I won't let hikers attend and they know better. Other hikers: wrong shoes, not enough water.
8
First time you went on an adventure: how did it feel then, how do you look back at it now, and what's a particular thing you remember?
Been way too long to remember. How fun it was when I was younger.
9
If you could place down a small cabin anywhere in the world, where would you like to settle down for a vacation home away from home?
Somewhere far from people.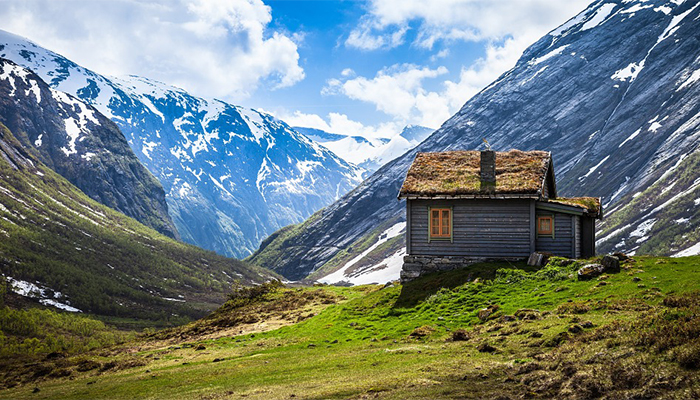 10
Top three outdoors activities you've practiced – go!
Hiking
Climbing
Backpacking
11
Now for the end: what's the next challenge on your list and how are you preparing for it? Mentally and physically.
Becoming an entertainer. Doing a lot of research and I practice a lot.
Summing Up
So what do you think, all set and ready to join the 52 Peak Club? Get inspired and informed by following Hiking Las Vegas.com on social media, and get all the best hiking tips from Branch via his YouTube channel.