A hiker's chief challenge when preparing for the trail is to pack nourishing and tasty food that doesn't take up too much space in their backpack, doesn't add up as extra weight, and is ultra-easy to prepare (after a long day on the trail, you have very little will power or energy left to crop up an elaborate dinner).
Here we have rounded up a list of the best backpacking food ideas that tick all the boxes above. We have options for breakfast, lunch, and dinner, including snacks.

Trail Snack Ideas
The Trail Gorp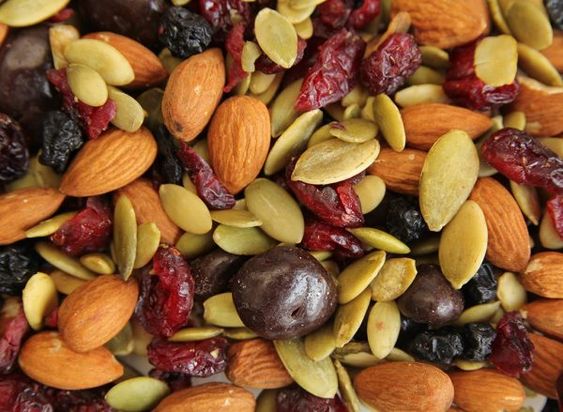 A classic
Mix equal parts: raisins, goldfish crackers, and cashews.
The Gorp, aka "The Good Old Raisins and Peanuts," is one of the most lightweight and calorie dense backpacking foods you can get that still tastes great. It packs about 130 calories per dry ounce.
The Gorp is one of thru-hikers and ultra-light backpackers' favorite trail mix as it keeps them fueled on the road without weighting too much.
There are various variants of the trail Gorp. This one is the most basic but you can add (freeze) dried fruit, dark chocolate chips, shredded coconut, corn, peanuts, and any calorie-dense ingredients that do not spoil easily at room temperature.
Healthy Trail Mix Granola
A filling and tasty trail mix for the health-conscious backpacker
Ingredients:
2 ½ cups brown rice cereal
1 cup oats
½ cup trail mix
2 large egg whites
¼ cup (60mL) honey
You can read full recipe here.
Hardtack for the Trail
For the backpacker on a tight budget.
Ingredients
1 cup white flour,
1 cup whole wheat flour,
1 cup cornmeal,
2 cups of honey
This is a recipe inspired from the Civil War soldiers' menu, but it is believed that it stems back to Ancient Rome. These backpacking biscuits are lightweight, filling, and last for ages (some hikers claim that their hardtack was perfectly edible even after 5 years!). Check out the full recipe here.
Best Commercial Options
 Happy Belly Nuts, Chocolate & Dried Fruit Trail Mix
(Amazon brand)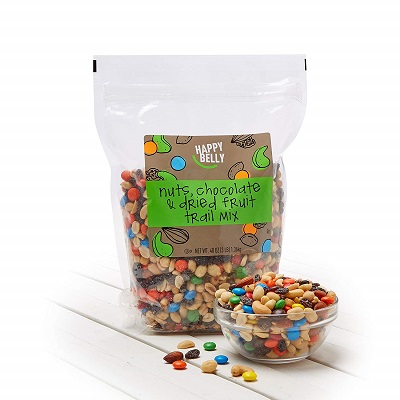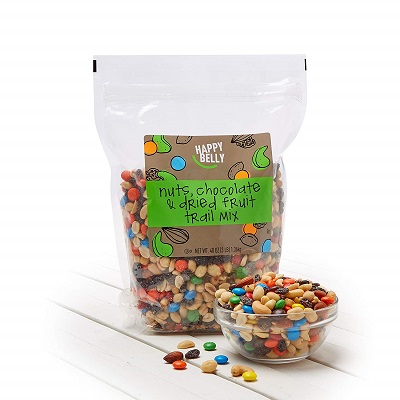 This trail mix offers the best value per ounce for a basic trail snack. It contains peanuts, cachews, m&m pieces, and raisins, with peanuts and cashews being preponderant. If you want more raising or M&Ms you can buy them separately and supplement the mix.
Kirkland Signature Trail Mix
This trail mix consists of yoghurt chips, dried cranberries, roasted peanuts, dates, raisins, M&Ms, almonds, and chocolate chips depending on the variant you are choosing. There are 8 delicious trail mixes to choose from that can satisfy even some of the pickiest adventurers.
Trail Lunch Ideas
One-Pot Chicken and Rice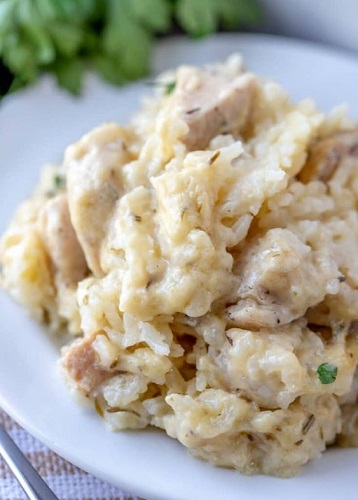 Ingredients
¼ cup dried chicken,
¼ cup dried rice
¼ cup dried quinoa
¼ cup dried vegetables/ 1 bouillon cube
Instructions
Mix everything in a camping pot add 1 and ¼ cup of hot water and wait 12-15 minutes with the lid on for the mix to rehydrate. You can skip the quinoa and use ½ cup of rice for this meal, but we wouldn't recommend it as quinoa is jam-packed with protein (you'll need it to stay full longer).
Backcountry Potato Cheese Soup
Ingredients
1 tbsp potato flour
½ cup powdered milk (replace with powdered soymilk for the vegan version)
1/2 tbsp dried chives
1/2 tsp onion powder
1/4 tsp granulated garlic
Salt & pepper to taste
Extra virgin olive oil or other plant-based oil
Aged cheese (Parmigiano Reggiano, Cheddar, or Pecorino Romano) to taste.
Instructions
Add 1 cup of water, mix everything in a pot (except the cheese), and cook over low flame until everything is done. Remove from camping stove and add the grated cheese.
Commercial options
Mountain House Chicken Teriyaki with Rice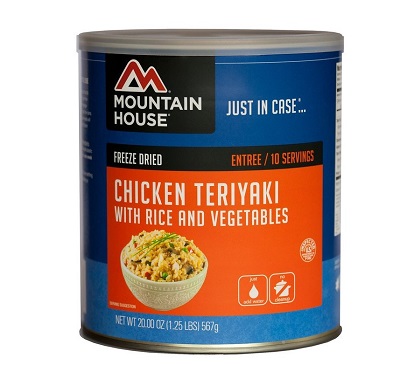 This Chicken Teriyaki with Rice with oriental sauce by Mountain House is ready in less than 10 minutes and requires no clean up. Just add hot water to the mix, stir and wait until everything is tender. The box contains 10 servings (1 cup each). Just add a bit less water than recommended if you don't like your teriyaki too mushy.
Frontier Soups Illinois Prairie Corn Chowder Mix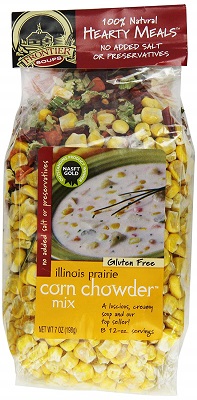 The Illinois Prairie Corn Chowder by Frontier Soups is a freeze-dried and chemical-free soup mix that's great for the trail. You'll need however some extra ingredients for the full recipe:  dried chicken, salt, and powdered cream. Dried cheddar is optional. The result is absolutely delicious. Hundreds of happy campers can confirm.
Dinner Ideas for the Trail
Beef Stroganoff for the Trail
Ingredients
1 package Ramen noodle soup
1/4 cup freeze dried ground beef
¼ cup dried mushrooms, crumbled
1/4 cup freeze dried veggie mix
3 Tbsp powdered sour cream
1 tsp smoked paprika
Pepper to taste
Instructions
At home combine all ingredients (the noodles crumbled and ramen seasoning included) in a ziploc bag. On the trail, add the mix to a pot, pour 1 1/2 cups boiling water over it, and let it sit until everything is rehydrated and tender.
Mountain House Beef Stroganoff with Noodles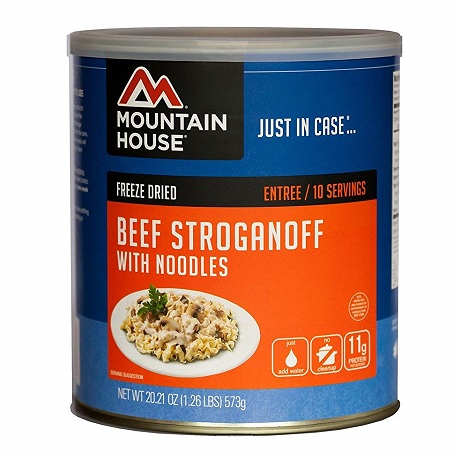 This is one of Mountain House's best-selling backpacking meals of all times. It is filling, requires no cleanup, it needs less than 10 minutes to fully rehydrate (stir continuously though), and is amazingly delicious. Some backpackers recommend adding garlic powder, onion powder, and hot sauce for an extra kick. We like it the way it is.
Mountain House Lasagna with Meat Sauce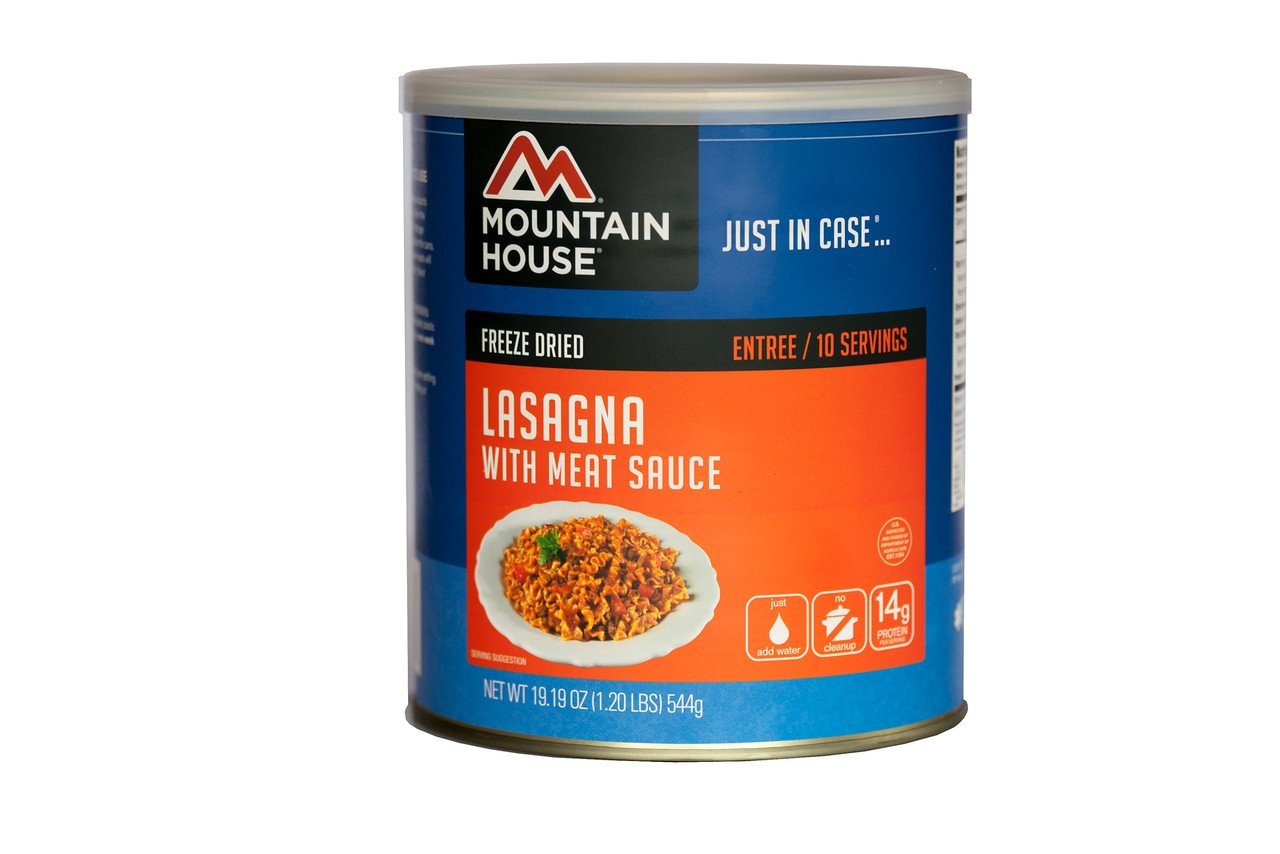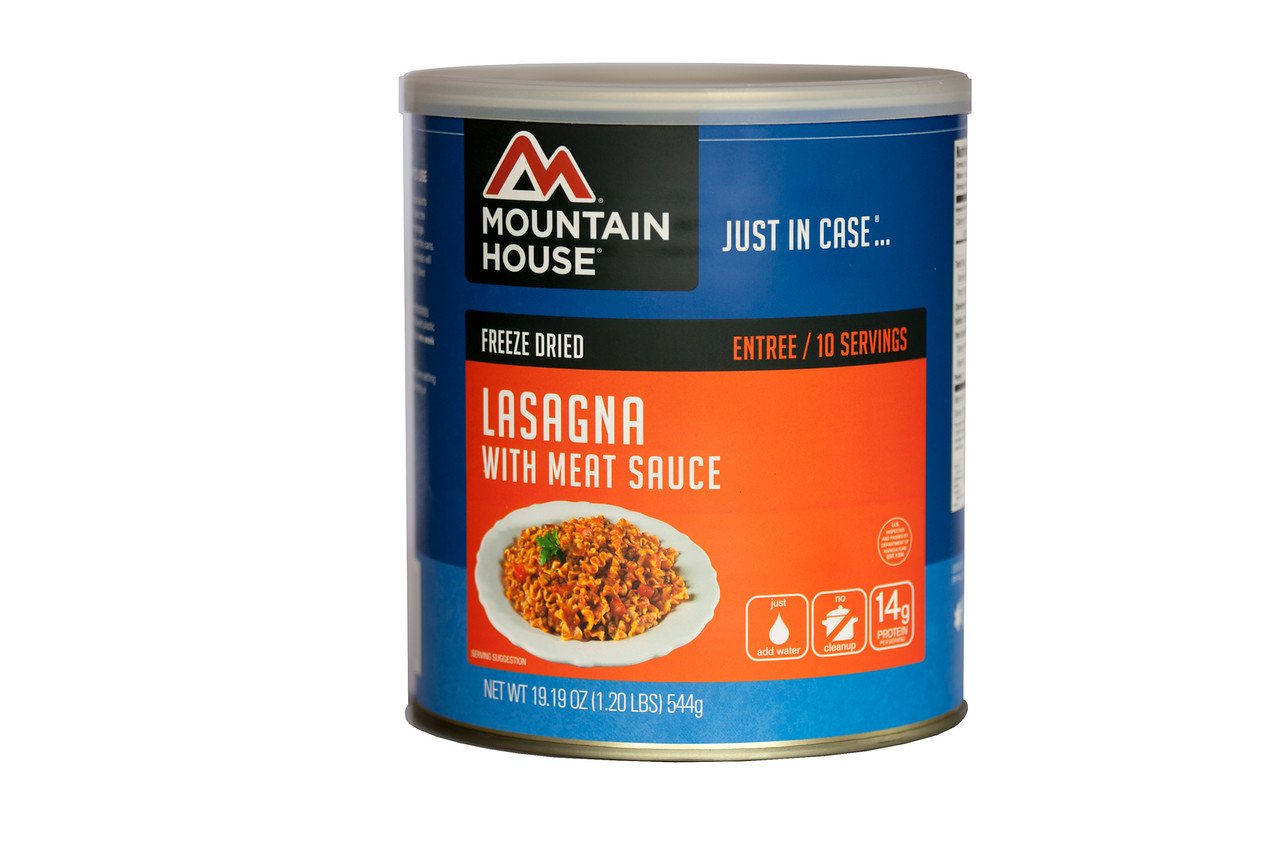 Here's another filling and tasty crowd-pleaser by Mountain House. Add just hot water, stir, leave it for 8-9 minutes (we recommend 3-5 minutes more), and enjoy. We recommend adding less hydration than what's on the packaging, if you don't like your lasagna runny.
Conclusion
While on the trail you can still consume delicious and filling meals that take very little to no time to prepare, less than a half hour to cook (or re-hydrate, depending on the meal), and give you an well-deserved energy and motivational boost especially in cold and damp weather.
Choosing the home-made-style options or the commercial ready-made ones is up to you, but nothing beats the convenience of backpacking food ideas offered by off-grid food companies like Mountain House or Frontier Soups.
Enjoy!
Disclaimer: Our post may contain Amazon affiliate links. This means that for every purchase our readers make through the said links we may receive a small commission, at no extra expense for our readers. The affiliate program helps independent websites like ours to sustain themselves and to continue offering quality content for free to all their audiences.
You Might Also Like: