When it comes to planning for a trip, it's so easy to forget an item or two, it happens to the best of us.
There's so much to think about already with ensuring you've got enough clothing, that you've got somewhere to stay at night, and working out how to get from place to place.
So here are 5 things to pack for a trip that you may have completely forgotten about!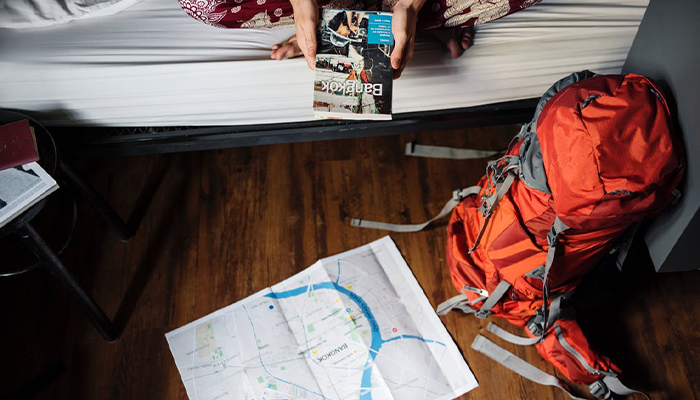 1. One (or More) Padlocks
Something most people tend to forget about when they're packing is security, the security of their belongings more than themselves.
So it's best to invest in a padlock.
Padlocks can be used to secure your belongings in a hostel, protect your belongings from unscrupulous transport officers, and so on. 
You can even use a padlock to secure a tent against a neer-do-well.
T
here are two classic types of padlocks:
Keyed

Combination
Either is good but it's your choice really. A little something about each of them. 
1. Keyed Padlock
If you want something a little more traditional, the ABUS 75/50 All Weather Chrome Plated Padlock is the one to go for.
With its dimple key cylinder, it can be incredibly difficult to pick in comparison with standard keys.
The biggest downside to a keyed padlock is that you have to carry around a key, and this can lead to the possibility of losing said key.
2. Combination Padlock
A combination lock can be ideal if you don't want to have to look after a key.
You can also program in your own personal code so only you know it. 
Still, trying to find the correct dials in the dark can be a real aggravation.
Getting a padlock like the 4 Digit Combination Lock from Desired Tools is great as it has 4 dials instead of the usual 3.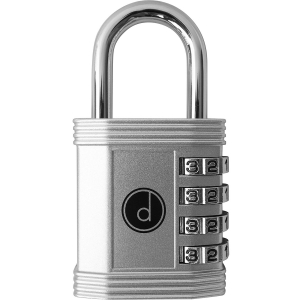 This makes it even more secure as there are 10,000 different arrangements to dissuade anyone trying to work out the code.
Both of these padlocks are relatively small and can often be attached to the outside of your pack when you're not using them so they don't even take up any space.
Fingerprints?
There's a lot of talk on fingerprint padlocks recently, but they have mostly been found to be more of a gimmick.
They also seem to be very easy to break or pick so getting something a bit more robust is the better decision.
2. A Flashlight
Trying to find a padlock in the dark, or trying to find anything in the dark for that matter can be a real bother.
So it's always a good idea to have a flashlight with you among the things you pack for a trip.
Getting a flashlight like this Led Tactical Flashlight is a great solution as it's actually a 2 pack.
You can take one with you, while keeping a spare in the tent, or back at your accommodation.
It has 5 modes to choose from (High, Medium, Low, Strobe, and SOS), so you can pick which modes suits your immediate situation.
There have been some reports of difficulty when using this flashlight, but reading the instructions clears up any issues.
One thing to point out, though, is that batteries are not included, so you will have to purchase 3 AAA batteries for each torch.
3. Waterproof Gear 
You've got your transport booked, the accommodation reserved, packed all your clothing and you've got everything ready. 
But then the forecast says rain.
So instead of having to unpack and repack everything, it may be better to purchase a lightweight cagoule to go on top of your outfit. It's an easy thing to pack for a trip, and so effective. 
Sierra Designs have two different styles of cagoule, both with different features.
The Sierra Designs Elite Cagoule – Women's has underarm ventilation and an extra layer at the front to cover up any waist straps.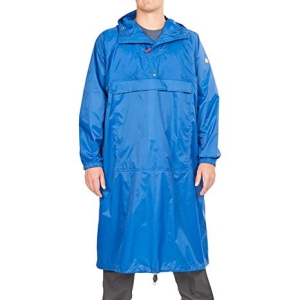 The Sierra Designs Men's Cagoule Rain Jacket doesn't have these features.
Instead, it has a kangaroo pocket at the front so it can be tightly packed away for when the sun comes out again.
Both of these are quite long so they prevent the lap from getting wet when sitting down.
One negative to point out is sizing, especially on the women versions.
It has been reported that the sizes can be a little small. But if you want to get something to cover your clothes from the rain, it can't hurt to size up a little more.
So that's preventing your clothes from getting wet, but what about keeping your backpack dry?
Most modern backpacks are usually pretty water resistant, but that doesn't mean they're waterproof.
In a torrential downpour or thunderstorm, the rain will not only soak you through but also likely to get through into the interior of your bag.
Using a rainfly such as the Gryps Waterproof Backpack Rain Cover will ensure all your clothes inside stay completely dry.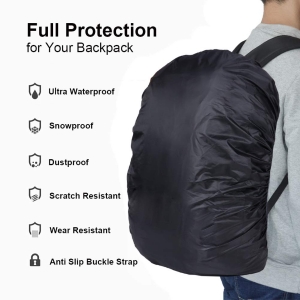 This particular rain cover comes in a variety of sizes for bags ranging from 15L all the way up to 80L bags. Unlike other simplistic rain covers, this one has a belt and buckle that fits underneath the shoulder straps to ensure the cover won't slip off the bag. 
Also, its elastic seam goes all the way around making sure the base doesn't loosen either.
When it's not raining, the cover even has its own little carry case. 
Ease to store and all ready to use as soon as those dark clouds appear.
4. Travel Adapters
If you're looking at traveling abroad, it's more than likely that they use a different style plug socket to yours at home.
Luckily, there are only a few different styles, primarily using some subtle variation of the US/EU/UK/AU plugs. 
Even better, all of these can be covered with the NEWVANGA International Universal All in One Worldwide Travel Adapter. 
This adapter has 3 different inputs. These include 2 USB sockets so you can charge several devices at once and a single socket that can fit 5 different styles of plugs. 
Please note that this adapter is only suitable for small appliances such as mobile phones, tablet devices, and low power laptops.
Gadgets that can function with 100-240v, so do check with the appliance's instructions before using it to avoid any injury or damage.
There is one point to note with this particular adapter and any other of this block type.
In some particular European countries, the socket itself is quite recessed and so this adapter may not fit in completely snug.
Still, it is suitable for the majority of countries and plugs though.
5. A Power Bank/Portable Charger
Going on a long hike, or camping overnight can mean you're away from a power source.
In such cases, make sure your devices are charged with a portable battery pack.
If you're only going away for a little while and you just need that extra boost on your phone so you access your offline maps, then the Anker PowerCore+ Mini, 3350mAh Portable Charger is the one to pack.
It doesn't fully charge a device, but can usually fill the battery to about 75-80% if it's completely drained.
The great point of this power bank is its size: 3.7 × 0.9 × 0.9in. 
Also, it only weighs 3oz, so it's an incredibly portable thing to pack for a trip.
You'll be able to easily fit this in most kits such as a waist or sling bag.
All the Power
If you're looking for something with a little more charging capability, then the Anker PowerCore 10000 is the one to use.
At 3.6 x 2.3 x 0.9in, it's a little bigger than the previous. Still, it's a small enough thing to pack for a trip in the wilderness (or for abroad). 
This can charge most devices fully up to twice over, so this can be an essential if you're going out into the wilderness for a few days.
With both of these power banks, they only include a Micro-USB cable for charging but not a wall adapter.
To charge it, either use the adapter that came with your phone, or charge the battery pack through a PC.
To charge up your phone or tablet, it's best to use your original charging cable or a third-party certified one to avoid any damage to your gadgets.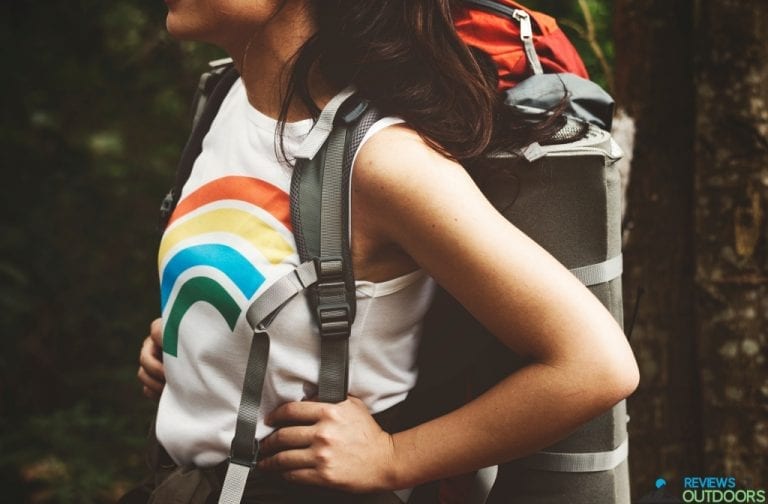 Conclusion
No matter what kind of trip you're going on, whether it's overnight camping on a mountain, a 3-month trek through Europe or even a round the world adventure, make sure you don't forget these little extras! 
They are important things to pack for a trip that won't take up a lot of space but will be so helpful!
What are other things to pack that you usually forget and wish you hadn't? 
Recommended Read: The Ultimate Hiking Items Checklist